ORDER & DELIVERY
Contact Vennwest Sales For Quotes Or Orders
Products Delivered In As Little As 72 Hours
licensed with Health Canada & FDA
Effective Antibacterial Formula That Won't Dry Out Hands
Canadian Made In British Columbia
Clinically proven to sanitize hands, Eco Sanitizer Gel is a 70% alcohol strength antibacterial formula with an added moisturizing effect. It effectively kills 99.9% of all germs and viruses.
This safe, gentle, non-irritating formula is the perfect solution when soap and water is unavailable for washing hands. You'll notice it used everywhere in home, business and retail settings.
Made with 100% recyclable materials, this plant-based gel is fragrance-free, vegan, and cruelty-free.
NPN: 80100135
Safety Data Sheets are available upon request.
Active Ingredient: 70% Ethyl Alcohol
Non-Medical Ingredients: Aqua, Glycerin, Hydrogen Peroxide, Hydroxypropylcellulose (Plant-based)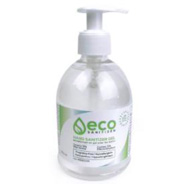 Eco Sanitizer Gel 320ml
Moisturizing 70% Alcohol Antibacterial Formula
Made From 100% Recyclable Materials
SOLD IN CASE OF 12 BOTTLES
SKU – WEAECOS1
Minimum Order Quantity: 12 (1 Case)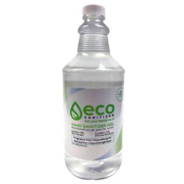 Eco Sanitizer Gel 1L Refill
Moisturizing 70% Alcohol Antibacterial Formula
Made From 100% Recyclable Materials
SOLD IN CASE OF 12 BOTTLES
SKU – WEAECOS2
Minimum Order Quantity: 12 (1 Case)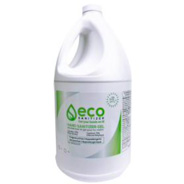 Eco Sanitizer Gel 4L Refill Jug
Moisturizing 70% Alcohol Antibacterial Formula
Made From 100% Recyclable Materials
SOLD IN CASE OF 4 BOTTLES
SKU – WEAECOS3
Minimum Order Quantity: 4 (1 Case)
ORDER NOW
Use Our Client Purchase Form Or Email Vennwest Sales Below